In the digital era, it has become important for small businesses to enhance their online visibility and connect with potential customers seeking their services. One of the most effective strategies to achieve this is search engine optimization (SEO), which enables organic growth and heightened visibility for your business. Numerous small businesses have acknowledged the effectiveness of SEO in their marketing endeavors. Prioritizing SEO is no longer a luxury but a necessity for businesses like yours, as it plays a vital role in reaching your target audience and expanding your customer base.
That is precisely why we have written this article. Within its contents, we will delve into actionable insights on how your small business can enhance its SEO efforts, attracting a greater number of customers organically.
We will also provide valuable guidance on optimizing your locksmith business's visibility on search engine results pages (SERPs). This will encompass strategic discussions regarding claiming and effectively managing your Google Business Profile. Plus, we will shed light on pivotal improvements that can be made to your website and content strategy, ensuring optimal performance and engagement.
Revisiting The Fundamentals of SEO
Today, developing a winning locksmith marketing plan, which includes effective search engine optimization (SEO) strategies, is essential for any business that wants to be found online. This is especially true for locksmiths, as people often need their services in an emergency and will turn to the internet to find a reputable and reliable locksmith. By incorporating SEO techniques, locksmiths can enhance their website's elements to improve its ranking on search engine results pages (SERPs). There are a number of factors that can affect a website's ranking in SERPs, including the use of relevant keywords, the quality of the website's content, and the website's overall structure.
If you want your locksmith business to be found online, it is important to invest in SEO. There are a number of ways to do this, including hiring an SEO expert, using SEO tools, and following SEO best practices. By investing in SEO, you can ensure that your locksmith business is visible to potential customers when they search for locksmith services online. This can lead to increased website traffic, leads, and sales. Nevertheless, before we embark on exploring the various strategies to bolster your customer base through SEO, let's first establish a solid foundation by revisiting the fundamental principles.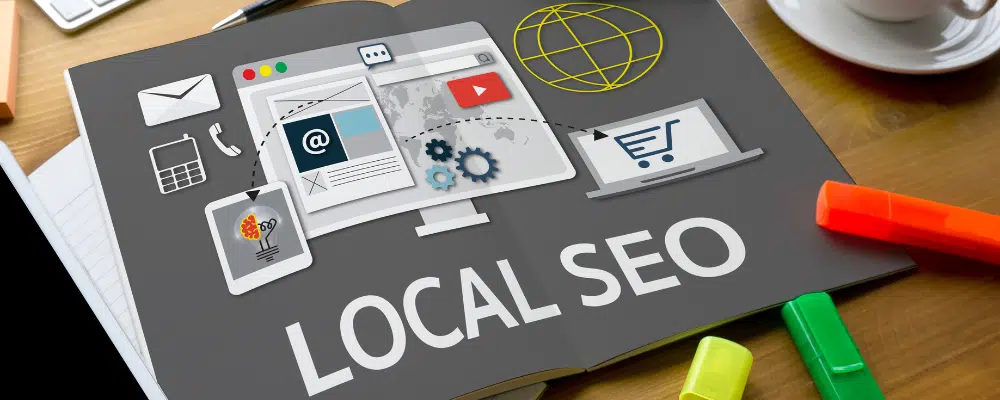 At its essence, SEO centers around the strategic utilization of keywords and the implementation of other powerful techniques aimed at elevating a website's position on search engine results pages (SERPs). By honing these fundamental practices, you open the pathway towards heightened visibility and an enhanced online presence.
To optimize its benefits, locksmiths should strive to achieve an optimal keyword density, ensuring keywords are well-represented in relation to the overall content. It is important to meticulously construct descriptive page titles as they play a pivotal role in bolstering the effectiveness of SEO. Various elements such as link building, establishing valuable backlinks, and optimizing images can significantly influence SEO rankings. While we will delve further into these concepts in subsequent sections of this blog, this concise introduction serves as a solid starting point to grasp the fundamentals of SEO and set you on the right path.
To attract more locksmith customers, utilizing PPC advertising is key. By implementing effective PPC techniques, you can increase your online visibility and target customers actively seeking locksmith services. Learn how to use PPC advertising to attract more locksmith customers and boost your business.
Where Can Your Locksmith Business Appear Organically On Google?
Understanding the precise locations where your locksmith website can organically appear on Google is crucial. There are two primary areas to consider: The Google Maps results and the search engine results pages (SERPs).
Google Maps presents a valuable opportunity for your business, enabling you to effectively communicate your location to potential customers. When individuals search for relevant services, your business location is displayed on a map within the search results. Essential details such as contact information, including phone numbers and operating hours, are conveniently showcased. Should users click on your listing, they will be swiftly redirected to your business website.
Given that a noteworthy numbers of local searchers actively engage with Google Maps results; it becomes evident that optimizing this aspect through SEO is of paramount importance. Allocating attention to this area can significantly impact your locksmith business's online visibility and attract a considerable number of potential customers.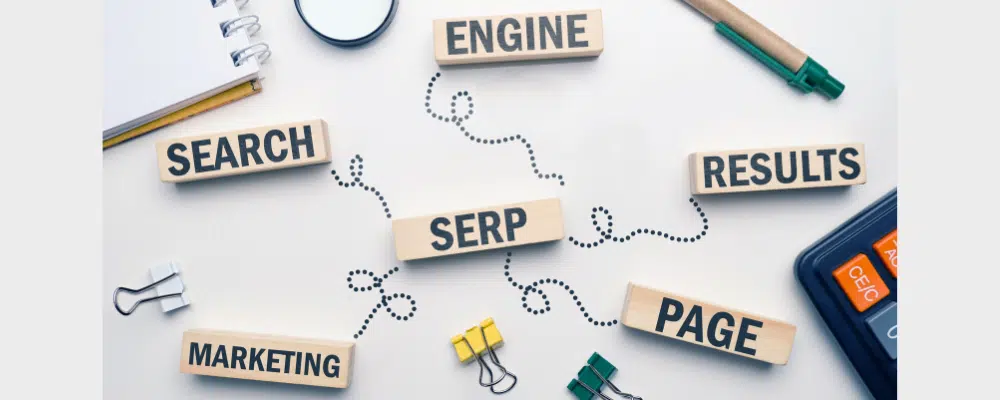 Furthermore, through proactive content and website management, you have the opportunity to secure organic visibility within the search engine results pages (SERPs) when potential customers conduct online searches. This entails optimizing various elements, including titles, meta descriptions, and backlinks. By fine-tuning these components, you can propel your website towards higher rankings within the SERP listings, ultimately increasing its visibility to a broader audience.
Whether it's by leveraging the power of Google Maps or capitalizing on SERPs, achieving organic appearances on the web demands dedication and effort. However, the rewards are significant, as it ensures swift and effortless discovery of your site by individuals seeking locksmith services.
Effective Management of Your Google Business Profile
When it comes to ensuring the visibility of your locksmith website on Google Maps, the foremost task on your agenda should involve claiming your Google Business Profile, if you haven't done so already. Maintaining an up-to-date and accurate listing is of utmost importance to facilitate effortless discovery by customers. This entails verifying that essential details such as contact information, business hours, and physical locations (if applicable) are accurately reflected in your profile.
Diligently monitoring and responding to customer reviews on the profile holds significant value. Positive reviews act as powerful endorsements, encouraging more individuals to engage with your locksmith company and seek your services. Claiming your Google Business Profile stands as a critical initial step for any business, but it holds particular significance for a locksmith website aiming to secure prominent visibility on Google Maps.
Maintain Accurate Nap Details
Maintaining the currency of your NAP (name, address, phone number) information on your Google Business profile is vital to remain seamlessly connected with potential customers. The online visibility of your locksmith business heavily relies on providing up-to-date contact details, enabling customers to effortlessly reach out, locate your business, and visit during operational hours. This practice conveys a sense of professionalism and reliability, leaving a lasting positive impression on customers. When you showcase your dedication to consistently updating information and removing outdated details, you cultivate trust and elevate the reputation of your business.
Safeguarding the accuracy of your NAP details acts as a fundamental cornerstone in shaping customers' perception of your locksmith business. It can significantly influence their decision-making process and ultimately determine the level of trust they place in your services.
One common source of frustration for customers is the uncertainty surrounding a business's operating hours during holidays. By proactively updating your Google Business profile with special holiday hours when necessary, you can distinguish your locksmith business and significantly alleviate this concern.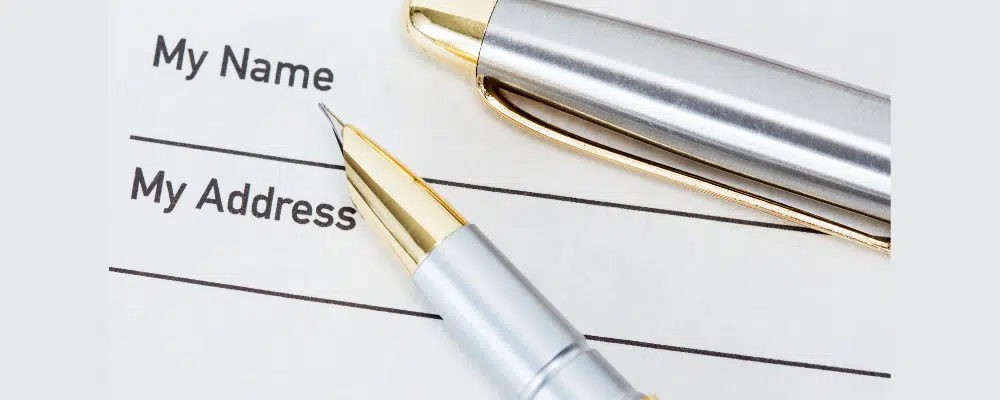 Taking the time to double-check and ensure the accuracy of your information can make all the difference in customers' decision-making process. It serves as a crucial factor that instills confidence and encourages them to choose your locksmith company over competing options.
By going the extra mile to address this specific pain point, you not only enhance customer satisfaction but also solidify trust in your business. Demonstrating your commitment to transparency and reliability through updated holiday hours reinforces your locksmith business's credibility and fosters long-lasting customer relationships.
Prioritize Reviews and Engagement for SEO Optimization
In the pursuit of SEO optimization, locksmiths should prioritize acquiring a substantial number of positive reviews on their Google listing. This step holds immense significance as prospective customers frequently rely on online research when seeking locksmith services. Conflicting, sparse, or negative reviews may deter potential customers, compelling them to explore alternative options.
Therefore, it is imperative to exhibit a multitude of high-star reviews to distinguish your business from competitors and instill confidence in potential customers.
Nevertheless, it is equally essential to address negative reviews promptly and courteously. By responding to each review, regardless of its sentiment, you demonstrate a genuine concern for customer feedback and contribute to fostering a positive brand image as a whole.
Effective Strategies to Obtain More Reviews
Small businesses often encounter the challenge of acquiring reviews. However, the solution is straightforward: just ask! Implementing simple strategies to encourage customers to leave reviews can significantly impact your review count and overall reputation.
Proactive Approach: Take the initiative to encourage customers to leave reviews, as their feedback is invaluable. A proactive approach can make a significant impact on your review count and overall reputation.
Hassle-Free Review Process: Simplify the review process for customers by making it easy and convenient. Providing a direct link to your Google Review page immediately after service can encourage customers to leave reviews effortlessly.
Streamline Feedback Sharing: By offering a direct link to your Google Review page, you streamline the process of sharing feedback. Customers can readily express their thoughts, resulting in a more significant number of valuable reviews for your business.
Demonstrating Commitment: Making the review process effortless demonstrates your commitment to customer satisfaction. This gesture reinforces the positive image of your business, fostering trust and engagement among customers.
Amplify Customer Engagement: Encouraging customers to share their feedback leads to greater engagement. By providing a hassle-free review process, you create an environment where customers feel valued and motivated to leave reviews, ultimately enhancing your business's reputation.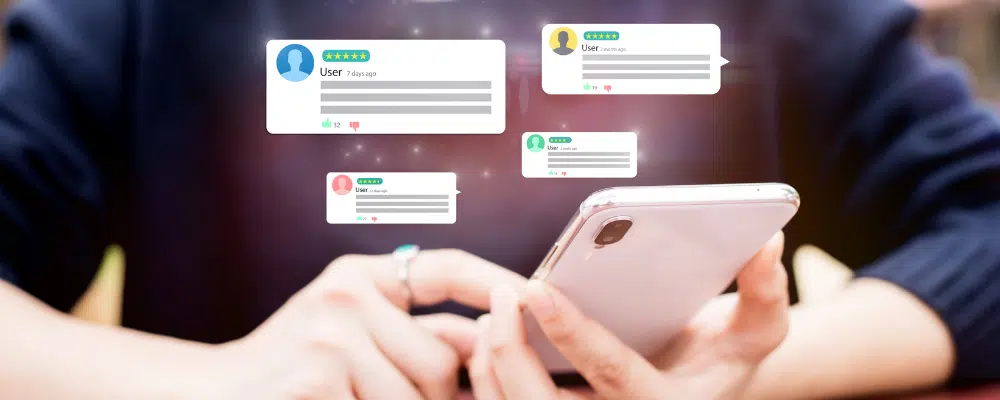 Maintain an Up-to-Date Business Profile for SEO Success
To optimize your SEO and effectively manage your reputation, it is important to keep your Google Business profile updated at all times. By doing so, you ensure potential customers receive accurate information about your business and encounter a positive user experience.
Here are essential steps to keep your profile up-to-date:
Regularly update your business details, including contact information, address, and operating hours. This ensures that customers have access to the most accurate and relevant information.
Add new and captivating visuals to your profile, such as high-quality images of your products, services, or premises. Visuals play a significant role in attracting customers and making a lasting impression.
Enhance your profile with compelling descriptions that highlight the unique aspects of your business. Use engaging language and keywords that resonate with your target audience to increase visibility and attract potential customers.
Keep customers informed about any changes or special offers by regularly updating your profile. This helps build trust and keeps your audience engaged with your business.
Monitor and respond to customer reviews promptly and courteously. Show your commitment to customer satisfaction and address any concerns or inquiries to maintain a positive online reputation.
Consistently updating your business profile establishes a dynamic online presence, highlighting the credibility of your business and nurturing customer trust and engagement.
Enhance Your SERP Ranking
Maintaining a high organic ranking on search engine results pages (SERPs) holds immense significance for locksmiths who strive to be easily discoverable online. With Google's complex algorithm considering various factors for ranking determination, staying updated with the latest SEO changes and trends becomes essential.
The SERP ranking directly impacts the visibility of your locksmith business, influencing its ability to attract potential customers. A higher ranking ensures that your website appears prominently in search results, increasing the likelihood of organic traffic and customer engagement.
To improve your SERP ranking, it's important to implement effective SEO strategies. Start by conducting comprehensive keyword research to identify the most relevant terms and phrases that align with your locksmith services. By strategically integrating these keywords into your website content, you enhance its relevance and increase the chances of appearing higher in search results.
Creating high-quality content is another key aspect of improving your SERP ranking. Develop informative and engaging content that caters to the needs and interests of your target audience. Valuable content not only attracts visitors but also establishes your locksmith business as an authoritative source in the industry. It can also lead to the acquisition of backlinks, which further contribute to higher search engine rankings.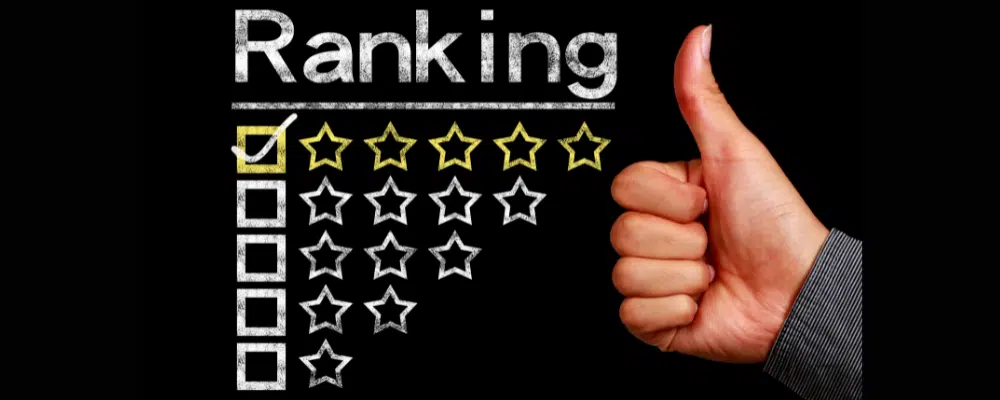 Broaden your SEO efforts beyond content optimization by prioritizing the technical aspects. Optimize your website's speed, responsiveness, and user experience, leading to improved SERP rankings. Enhance browsing across devices and platforms for a seamless user experience, maximizing your chances of higher rankings on search engine results pages.
Staying abreast of the latest changes in SEO algorithms and trends is essential. Google frequently updates its algorithms, which can significantly impact your SERP ranking. Keeping up with these changes and adapting your SEO strategies accordingly will help maintain or improve your ranking.
Prioritize Website Performance for Enhanced SEO Results
The significance of website performance in SEO cannot be overstated. It is imperative to guarantee a fast-loading, secure, and mobile-friendly website to captivate visitors and expedite your ascent to the pinnacle of organic search rankings.
Investing time in crafting a high-performing website and consistently monitoring its performance grants you a distinct advantage over competitors. This approach ensures that potential customers not only discover your site but also become regular visitors. Remember, a remarkable website experience holds immeasurable value and sets you apart from the rest!
Boost Rankings with Metadata Mastery
Unveiling the power of metadata and meta descriptions can greatly enhance your organic ranking prowess. Metadata encompasses individual page titles and description tags, enabling search engine bots to comprehend the essence of your locksmith web page. Meanwhile, meta descriptions serve as concise summaries for users, offering a glimpse into the page's content.
When optimizing your website, ensure each page boasts unique titles and descriptions. This aids search engines in determining the pages most relevant to users' keyword queries. By utilizing up-to-date metadata and embracing modern SEO techniques, your website will experience seamless accessibility, proper indexing by search engines, and the ultimate rewards of improved rankings, heightened visibility, and increased traffic.
Achieve SEO Excellence through Content Optimization
Optimizing your content is important for achieving SEO success in the locksmith industry. When you carefully optimize the content on your website, you position yourself for greater visibility and improved rankings in search engine results. One essential aspect of content optimization is implementing and utilizing keywords strategically. Incorporating relevant keywords throughout your website helps in attracting more visitors and directing them to your site. By conducting thorough keyword research and integrating those keywords naturally into your content, you increase the likelihood of your website appearing in search engine results when users search for locksmith-related information or services.
Blogging and backlink acquisition also play vital roles in content optimization. Regularly publishing informative and engaging blog posts related to locksmith services not only helps to establish your expertise but also provides valuable content that can attract and engage your target audience. Backlink acquisition, on the other hand, involves obtaining links from reputable websites that point back to your content. These backlinks enhance your website's credibility and authority in the eyes of search engines, leading to improved search rankings.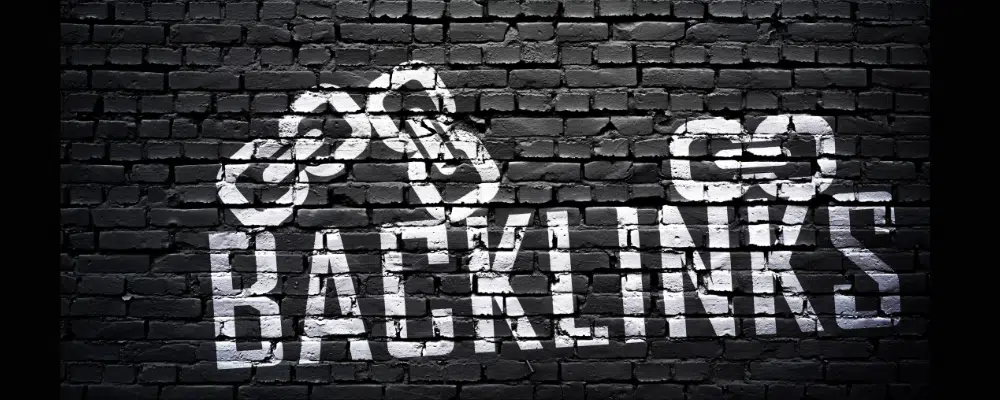 Ultimately, to achieve SEO success, it is important to put in the effort to optimize each page of your website with the right keywords and establish connections between them. By ensuring that your content is well-optimized and interconnected, you create a cohesive and comprehensive online presence that search engines can easily crawl and understand. This holistic approach to content optimization sets you up for greater visibility, increased organic traffic, and improved rankings in search engine results, ultimately contributing to the success of your locksmith business in the digital landscape.
Achieve Higher Click Rates with Schema Markups
If you're looking to elevate your locksmith SEO strategy, implementing schema markups is an absolute must. These markups provide a powerful tool for enhancing the readability and coding of your website, making it more comprehensible to search engines. As a result, search engines are more likely to recognize and feature your website in organic searches. But the benefits don't stop there; users also reap the rewards.
By incorporating schema markups, your website can display rich content from relevant sources, thereby enriching the user experience. This strategy helps your website's listing stand out amidst the sea of search results, significantly improving the click-through rate. The increased visibility and appeal generated by schema markups are vital for attracting and retaining valuable organic traffic.
Conclusion
Growing your locksmith business through SEO involves optimizing your website, managing your Google Business profile, and creating SEO-friendly content. By implementing these strategies, you improve your online visibility, attract more visitors to your website, and ultimately generate valuable leads for your locksmith business.