As you are well aware, mold removal plays a vital role in maintaining the safety and well-being of both residential and commercial spaces. That's precisely why it is important for your business to have a strong online presence, allowing potential customers to locate and connect with your services conveniently and swiftly.
If your goal is to generate a greater number of leads for your mold removal company while staying within budget, search engine optimization (SEO) is the optimal solution. With 83% of small businesses attesting to the effectiveness of SEO as a marketing tactic, it would be unwise to overlook its potential impact on your business growth. If you have found yourself lacking the time or resources to venture into search marketing, you are not alone. It is estimated that 1 in 5 businesses face similar constraints. Our sincere aspiration is that the insights shared in this article will inspire you to grant SEO the opportunity it rightfully deserves!
In this informative blog post, we will delve into the realm of SEO and explore effective strategies for achieving organic rankings in your local area, thereby attracting a greater number of valuable leads to your mold removal company. We will also share valuable insights on how to establish your business as the top choice in the minds of potential customers.
Undoubtedly, you are not alone in your quest to enhance your organic Google ranking as a mold removal company. With numerous competitors vying for the same coveted position on the search engine results page (SERP), it becomes important for you to go above and beyond in order to secure a prominent spot at the top.
The Fundamentals of SEO for Mold Remediation Companies
When it comes to mold remediation, search engine optimization (SEO) plays an important role in enhancing the visibility and improving the ranking of your website on the search engine results pages (SERPs). The primary objective of SEO is to increase the likelihood of attracting clicks from users by securing a prominent position in the SERPs. Through strategic optimization of different elements on your website, you can position it in front of potential customers who are actively seeking the services or products you provide.
Today, contemporary SEO practices have evolved beyond mere optimization for search engines. They now focus on creating high-quality and valuable content that not only aligns with user search queries but also addresses their specific needs and interests related to mold remediation. By producing informative and relevant content, you can establish your website as a reliable and authoritative source of information in the mold remediation industry, effectively attracting and engaging your target audience.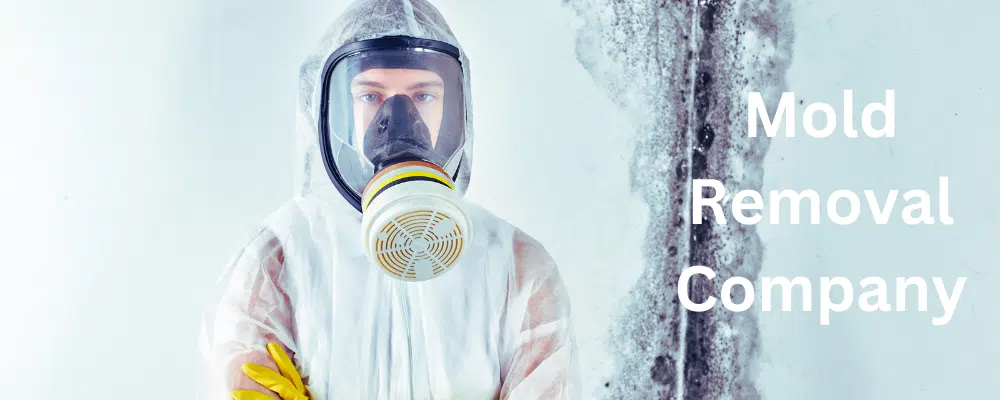 Modern SEO places significant emphasis on enhancing the user experience. A user-friendly website is essential for ensuring that visitors can easily navigate and interact with your mold remediation content. This involves optimizing website speed, improving mobile responsiveness, and organizing information in a logical and intuitive manner. Prioritizing the user experience ensures a smooth browsing journey for your visitors, enhancing their engagement and prolonging their stay on your website. This, in turn, boosts the likelihood of conversions and contributes to the overall growth of your business.
How Small Businesses Can Overcome the Biggest Challenges with SEO
To offer practical guidance and support to small businesses on their SEO journey, it is essential to understand the specific hurdles they face. By gaining a deep understanding of their primary challenges, we can develop customized strategies and solutions that cater to their individual needs and circumstances. This enables us to empower small businesses with the tools and knowledge they need to overcome obstacles and achieve SEO success.
One of the biggest hurdles for small businesses when it comes to SEO is the scarcity of resources and budget. Unlike larger enterprises, they often operate on tighter financial constraints and have limited manpower to allocate to SEO efforts. This lack of resources can impede their ability to invest in essential tools, hire dedicated SEO professionals, or undertake extensive optimization campaigns.
Many small business owners and entrepreneurs may possess incredible expertise in their respective industries but may lack the technical know-how required to navigate the complexities of SEO. Understanding and implementing best practices, optimizing website structure, conducting keyword research, and analyzing data can be daunting tasks for those with limited technical knowledge and experience.
In highly competitive industries, small businesses face an uphill battle to rank higher in search engine results pages (SERPs). Established companies with larger budgets and established online presence often dominate the top positions, making it challenging for smaller businesses to compete. The struggle to outrank competitors and gain visibility becomes a significant obstacle in achieving SEO success.
As search engine algorithms constantly evolve, it is vital to stay informed about these changes to stay ahead of the competition. However, small businesses, already burdened with daily operations, may find it challenging and time-consuming to keep track of algorithm updates, comprehend their implications, and adjust their SEO strategies accordingly.
Creating high-quality and optimized content is fundamental to SEO success. Small businesses often struggle with generating regular and engaging content that appeals to their target audience. They may find it challenging to identify relevant keywords, produce valuable content consistently, and optimize their website to ensure search engines understand and rank their pages appropriately.
Understanding the challenges that small businesses face with SEO is the first step towards providing effective solutions. By recognizing their limitations and developing strategies that accommodate their unique circumstances, we can help small businesses overcome these obstacles and maximize their SEO potential. Through tailored approaches, educational resources, and affordable optimization techniques, small businesses can rise above the challenges and thrive in the digital landscape.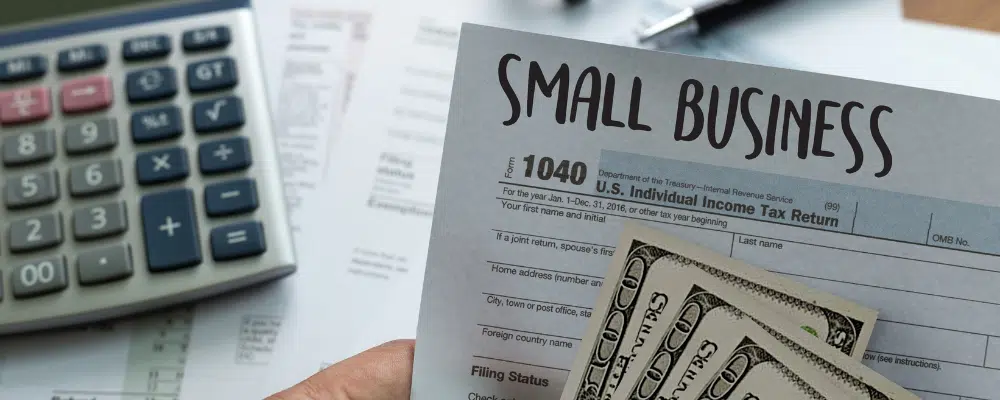 Getting Started with SEO for Your Mold Removal Company
Getting started with SEO for your mold removal business might feel overwhelming initially, but don't worry, it's not as complicated as it seems at first. The key is to grasp where your company can naturally appear on Google.
You have two main areas to focus on: Google Maps and search engine results pages (SERPs). If you're unsure where to begin, a good starting point is to make sure your website is well-optimized for both of these platforms. By optimizing your website for Google Maps and SERPs, you can enhance your visibility and attract potential customers in search of mold removal services.
When it comes to Maps results, precision is key. Make sure to provide accurate and current information about your business, including your name, address, and phone number (NAP). These details play a crucial role in helping potential customers find you effortlessly. As for the organic results, it's vital to incorporate relevant keywords into your website that align with what people search for when seeking a mold removal company. This approach enhances the chances of your website gaining prominence in search engine rankings, increasing its visibility to potential customers.
We will explore further into the strategies and techniques necessary to accomplish these goals. Though, it is important to initially grasp the significance of identifying the most effective areas to focus your SEO efforts on and understanding the underlying rationale for these selections.
Make Your Presence Known on Google Maps
When individuals are in need of a mold removal company, their initial inclination is to turn to the internet. If your business does not appear on Google Maps, you are inadvertently disregarding a substantial pool of potential customers.
Let me explain why this is significant: when someone searches for "mold removal near me," the foremost results displayed are typically from Google Maps. If your company is absent from these listings, you are already forfeiting a considerable portion of potential clientele.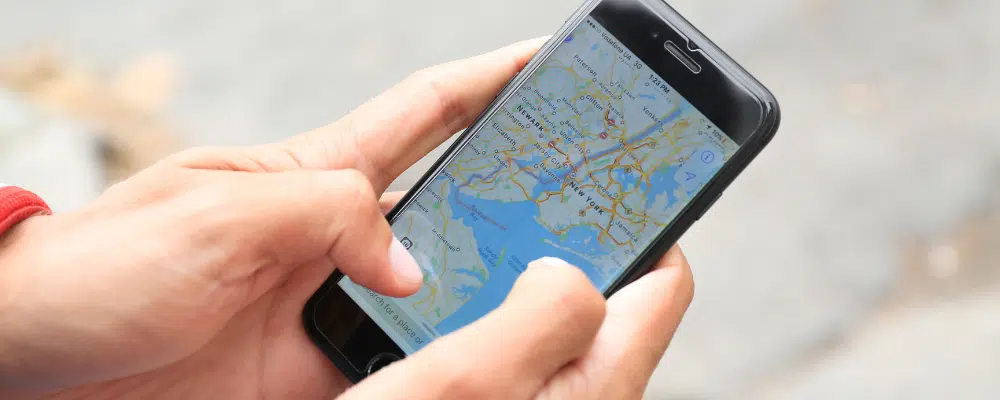 Even if your business is listed on Google Maps, it is also important to have a significant number of positive reviews, appealing photos, and up-to-date information about your services. The most effective approach to manage all of these aspects is by optimizing your Google Business Profile.
Optimize Your Google Business Profile for Success
A Google Business Profile (GBP) is a complimentary listing provided by Google, enabling businesses to effectively oversee their online presence on various Google products such as Maps and search. By utilizing a company's GBP, customers gain access to essential information such as business hours, appointment scheduling, reviews, photos, and directions. Significantly, it is through the GBP that Google showcases the pertinent details of your mold removal company on Google Maps.
A Google Business Profile not only aids companies in overseeing their online reputation but also allows them to engage with customers by responding to reviews and monitoring valuable insights, such as listing views and website click-through rates.
Building and sustaining a strong Google Business Profile (GBP) is a crucial element of a comprehensive digital marketing approach. When you assume control of and optimize your profile, you open the door to boosting your visibility in search results, attracting a fresh wave of customers, and nurturing the growth of your business.
Essential Elements for Your Google Business Profile
To boost your mold removal business on Google Maps and differentiate yourself from nearby competitors, there are several key elements that you should incorporate into your Google Business Profile.
Your business's NAP (Name, Address, Phone number) is paramount. It provides potential customers with the essential details they need to recognize you as the ideal mold removal company for their needs. Ensure your contact information, service hours, and location are precise and up to date.
In terms of SEO and optimizing your Google Business Profile, it's important to fill out the "From the Business" section. This allows you to provide a concise description that highlights your unique selling points and showcases your expertise in mold remediation.
Selecting appropriate primary and secondary categories is vital for your business to appear in relevant search results. Choose categories that accurately reflect your services to increase your visibility among potential customers searching for mold removal solutions.
Make sure to mark off all the attributes that are applicable to your business. This includes certifications, specialties, and unique features that set you apart from competitors. Doing so helps potential customers quickly identify the specific qualities and benefits your mold removal company offers.
Promote Reviews And Engage With Them
When potential customers come across your mold removal company's Google Maps listing, one of the initial things they see is the average star reviews. These reviews hold significant weight, as studies indicate that 77% of consumers consistently read online reviews when searching for local businesses. Impressively, most of consumers trust these reviews as much as personal recommendations from friends or family.
Recognizing the importance of reviews, it becomes important for local businesses to actively gather as many reviews as possible. Fortunately, statistics reveal that 71% of consumers are likely to leave a review if the process is made convenient for them. It's not just about obtaining reviews; it's equally vital to engage with them. Responding to customer reviews, whether positive or negative, demonstrates your commitment to customer satisfaction and creates a sense of trust. It also provides an opportunity to address any concerns or issues raised, further solidifying your reputation as a reliable mold removal company.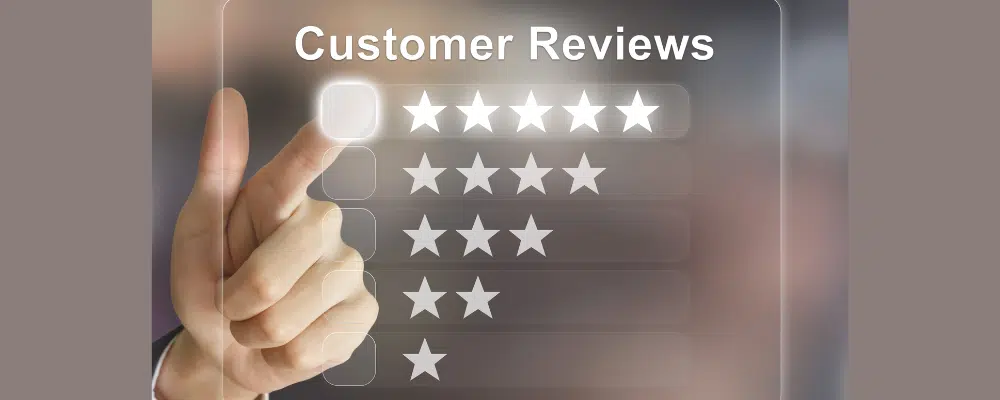 Responding to every review you receive, including the negative ones, is an essential practice to uphold. By actively engaging with your customers through review responses, you establish a sense of trust and credibility. Potential customers take notice when they see that your business values their feedback and is dedicated to enhancing their experience. Whether you receive glowing 5-star reviews or critical 1-star reviews, taking the time to respond demonstrates your commitment to maintaining a strong online presence. It showcases your willingness to address concerns, make improvements, and deliver exceptional service.
Remember, every review response is an opportunity to showcase your professionalism and dedication to customer satisfaction. Embracing this practice is among the most effective ways to foster a robust online reputation and attract a growing base of customers. By actively encouraging reviews and promptly responding to them, you can enhance your online presence, build credibility, and establish a positive rapport with potential customers seeking mold removal services.
Maintain an Updated Profile
Alongside the essential contact information, businesses can leverage their Google Business Profile to share timely updates, captivating photos, enticing coupons, and exclusive deals. Consistently providing these updates is necessary as it demonstrates to customers that you are actively involved and committed to their satisfaction. Also, these listings hold a prominent position in search results, presenting businesses with a valuable chance to connect with potential customers.
Through consistently sharing new and engaging content and actively interacting with customers, you not only express your unwavering commitment to your business but also inspire Google to prominently display your Google Business Profile on Google Maps for relevant searches. This amplifies your visibility, leaving a lasting impression on potential customers and solidifying your presence in their minds.
Appearing in Organic Search Results
Potential customers can find your mold removal company through the search engine results pages (SERPs), which is another important channel. The listings featured on SERPs hold immense significance as they determine the perceived success in enhancing organic search rankings. Considered the most valuable digital real estate, securing a prominent position here is highly coveted.
When it comes to improving your mold removal company's organic search ranking, there are two primary objectives you should strive to achieve:
The goal is to appear as high as possible on the first page of SERPs. The higher your position, the more visibility and credibility your business garners, increasing the likelihood of attracting potential customers.
Having a listing that entices users to click through and eventually reach out to you for your services is equally important. A compelling listing increases the chances of engagement and conversions, leading to valuable customer contacts.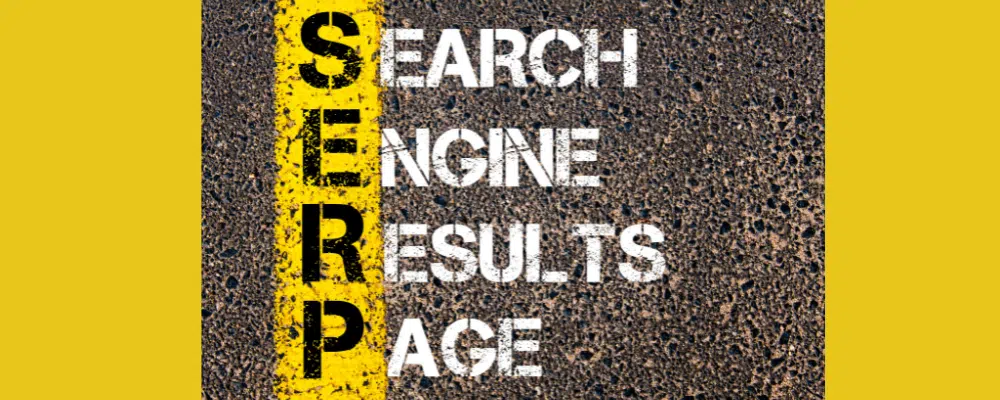 Enhancing your organic search ranking, particularly for mold-related searches, is undoubtedly a challenging task. With numerous factors to consider, such as load speed and mobile compatibility, it can be overwhelming to determine where to begin. If you concentrate on the most crucial technical aspects of your website and complement that with optimizing your content for relevant keywords and readability, you are bound to witness significant improvements.
While it requires time and dedication, the results are undoubtedly worthwhile. As you observe your mold removal website gradually ascending in the search results and attracting an increasing number of new customers, the effort invested becomes truly rewarding.
Give Priority to Technical Components of Your Website
In today's digital world, consumers tend to favor businesses with exceptional websites that offer seamless experiences, including fast loading times, robust security measures, and mobile optimization. Considering this, it becomes evident that if your website lacks any of these essential elements, you risk losing valuable traffic. Furthermore, search engines like Google consider factors like load speed when determining organic rankings.
Even if you have a top-notch mold removal SEO strategy in place, without a high-performing website, you inevitably miss out on potential opportunities. Ensuring the security of your website is important and should be an essential component of any effective SEO strategy. There are multiple reasons why website security holds such significance.
Google considers website security as a ranking factor in search results. If your website lacks proper security measures, it is more likely to rank lower, affecting its visibility and discoverability.
Website security plays a pivotal role in building trust with your users. When visitors feel confident that their sensitive information is protected, they are more inclined to explore your site, engage with your content, and potentially recommend your business to others.
When you prioritize website security within your SEO strategy, you not only elevate your search rankings but also cultivate a positive user experience. This, in turn, strengthens the trustworthiness of your online presence and drives a greater influx of traffic and conversions to your mold removal business.
Embrace Mobile Compatibility
Today, the majority of people rely on their smartphones and other mobile devices to browse the internet. This trend is only expected to grow, with a staggering 66% of consumers primarily using their phones to research small businesses. It is imperative, therefore, to ensure that your website is optimized for mobile devices.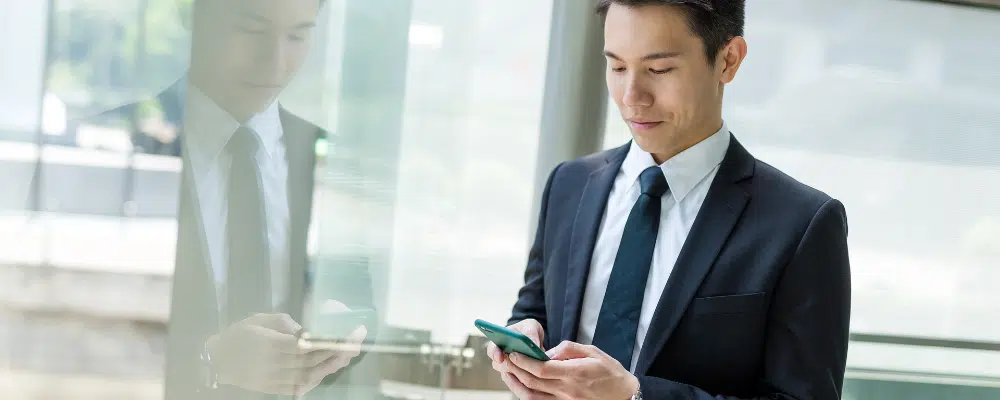 Mobile compatibility holds significant importance as a ranking factor in SEO for your mold remediation business. Search engines like Google prioritize mobile-friendly sites, meaning that if yours falls short, you may be missing out on a substantial amount of potential traffic.
To enhance your organic ranking and captivate a wider audience, it is essential to prioritize the design and functionality of your website with mobile users in mind. Embracing mobile compatibility allows you to cater to the ever-evolving needs and preferences of your audience, resulting in heightened engagement, enhanced search rankings, and a more robust online presence.
Speed Up Your Load Time
In the fast-changing digital world, users have little tolerance for slow-loading websites. Research has shown that if a website takes more than a few seconds to load, visitors are likely to abandon it and seek alternatives. As a mold removal business, it's important to prevent potential customers from leaving due to technical factors after successfully attracting them to your site.
The significance of speed cannot be overstated, as it has become a pivotal ranking factor for search engines. In fact, Google has explicitly stated that "site speed is a ranking signal." Therefore, if your website suffers from sluggish performance, it not only frustrates users but also adversely affects your SEO efforts.
Optimized Metadata and Descriptions
Keyword-centric metadata and descriptions play a vital role in any comprehensive SEO strategy. Despite being a small piece of code, metadata carries significant weight in informing search engines about your webpages. It encompasses elements such as page titles, descriptions, and keywords. Although this code remains hidden from users, it effectively communicates to search engines the content and relevance of the page for proper indexing.
For pages targeting specific keywords, metadata holds even greater significance. By incorporating relevant keywords in the metadata, you facilitate search engines in understanding the page's subject matter and determining its ranking. For instance, if your page focuses on residential mold testing, it is essential to include keywords like "mold," "testing," and "residential" in the metadata. Such a practice increases the likelihood of ranking for these terms and driving organic traffic to your website.
Conclusion
Embarking on an SEO journey for your mold removal business may appear challenging, but the rewards make it all worthwhile. By implementing the suggestions outlined in this article, you can ensure accurate visibility on Google Maps and enhance your organic ranking through optimized content and a top-notch website.